Philips myGarden Pedestal/Post Light (Waterproof)
Regular price
Rs. 8,760.00
In Stock. Ships within 2 business days.
Model Number: 15283/54/86.
Saving energy with ambience.
Evoke memories of a rustic past with these striking black and white lamps. The brushed finishing and lattice construction recall the charm of days gone by, but the perfect soft ambiance it casts is unmistakably contemporary.
Energy saving
Designed for use with energy-saving light bulbs (included)

80% energy saving, compared to traditional light sources
Premium quality
Designed for outdoor use - water resistant IP44
Features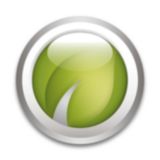 Energy saving
This Philips light conserves energy compared to traditional light sources, helping you to save money on your electricity bills and do your bit for the environment.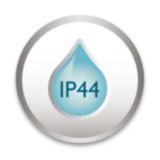 Weather-proof
This Philips outdoor lamp is specially designed for humid outdoor environments and has undergone rigorous tests to ensure its water resistance. The IP level is described by two figures: the first one refers to the protection level against dust, the second against water. This lamp is designed with IP44: it is protected against splashing water. This product is most common and ideal for general outdoor use.
Decorative outdoor lighting
Outdoor lighting can improve the look of your garden or outside space, illuminating eye-catching features, lighting pathways with style or creating the perfect ambience for those memorable evenings with friends and family.That's why Philips has created Outerstylers, a range of beautiful decorative outdoor lighting with the flair and functionality to help you make the most of your outdoor space in your own style.
Choose outdoor post lights
Make the most of your outdoor space with this post light, perfect for lighting your garden or the edge of your terrace or for accentuating driveways and paths.
Powerful light
This outdoor lamp provides powerful warm white light. A bright pool of light to light up your garden or terrace.
Choose heritage style
Designed in Europe, this lamp has a unique design signature to help you create a heritage outdoor look.
High-quality aluminium and superior synthetics
This Philips lamp is made specifically for outdoor spaces. It's hard-wearing and built to last, so it will light up your garden night after night. It's constructed from high-quality die-cast aluminium and superior synthetics.
Easy to set up for every application
This lamp and the fittings are designed for a straightforward installation with all the useful things that you need to get up and running included in the box. You'll find clear guidance about where you can install the product and relevant information about water-resistant IP ratings. 
-----
Exciting outdoor evenings with light
Turn your outdoors and/or gardens into a magical place

Enduring materials and waterproof

Improve security around your home
Outdoor
Today the trend is to design an outdoor space as an important part of your home. With the right outdoor lighting you can change your outdoors and/or garden into an inviting place where you can easily unwind for hours. A range of wall lights, pedestal lights, lantern posts and spotlights offers the right lighting solutions you need. Choose the special light effects of Philips outdoor lighting and turn your outdoors and/or garden into a magical place.
Live your outdoor life without limits
Feeling comfortable and secure is essential when you walk home. That's why motion sensors (on certain models) will brighten up your pathway when you return home or let you know when someone's there. A clear and visible outside space only when needed will save you energy too.
Waterproof and enduring materials
Each piece in our outdoor collection is carefully constructed from high-quality components and hard-wearing materials like die-cast aluminium and stainless steel. Philips outdoor lighting is of course equipped with halogen, fluorescent energy-saving bulbs and high-power LED bulbs. But most importantly, Philips outdoor lights are especially designed for humid outdoor environments. They are rated IP23, IP44 or IP67 and each outdoor product has undergone rigorous tests to ensure its water resistance.
Outdoor/garden lighting tips
Create pools of light by lighting lower areas in your balcony or garden. For example, light plant pots from the bottom up

The garden is exposed to harsh weather, so make sure the lights are certified for outdoor use

Switches for most of the lights in your garden should be activated from indoors. This is for your safety and convenience

Install lights at the top of gateposts and around the perimeter of your outdoor area to help brighten the perimeter of your home
-----
Specifications
Design and finishing
• Material: Aluminium
• Color: Grey
Extra feature/accessory incl.
• Waterproof: Yes
Product dimensions & weight
• Height: 104.1 cm
• Length: 15.3 cm
• Width: 15.3 cm
• Net weight: 3.400 kg
Technical specifications
• Mains power: 230 V, 50-60 Hz
• Number of bulbs: 1
• Fitting/cap: E27
• Maximum wattage replacement bulb: 60 W
• IP code: IP44, protection against objects bigger than 1 mm, protection from splashed water
• Class of protection: I - earthed
Service
• Warranty: 2 year(s) manufacturer warranty
Packaging dimensions & weight
• Height: 105.7 cm
• Length: 16.2 cm
• Width: 16.2 cm
• Weight: 3.960 kg
Miscellaneous
• Especially designed for: Garden & Patio
• Style: Heritage
• Type: Pedestal/post
---
More from this collection