Philips LED Recessed Spot Light / Downlight (15x0.5W 2700K Warm White)
Regular price
Rs. 2,709.00
In Stock. Ships within 2 business days.
Model Number: 30623/31/86.
Essential Spotlighting.
Essential Spots range offers subtle detailing around accent lighting for your interiors. These Philips lighting fixtures are made of durable materials with glass cover options, and you can choose from various shapes and finishes.
Highlights
Premium quality
Die-casted aluminum for a premium look and feel
Energy saving
Built-in LED, as part of the system
Ease of use
Light effect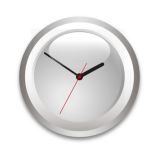 A light source you can trust. Philips LED lights offer an extremely long-life of at least 20.000 hours (which equals 20 years on basis of an average use of 3 hours / day with an amount of at least of 13.000 on/off switching cycles). It feels so comfortable to think that you won't have to worry about maintenance or lamp replacement while having the perfect light ambiance in your home.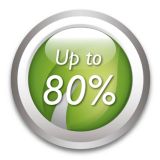 The LED lighting technology used in Philips luminaires is highly energy-efficient (7.5 W module produces 350 Lumen). As a result, every luminaire conserves energy, helping consumers to save money on their electricity bills and contribute to preserving the environment. For home lighting that's energy-efficient and provides great light in a range of contemporary designs, look for Philips LED products.
Specifications
Design and finishing
• Material: Aluminium
• Color: White
Product dimensions
• Length: 11.6 cm
• Width: 11.6 cm
• Recessed distance: 8.0 cm
• Cut out length: 10 cm
• Cut out width: 10 cm
Technical specifications
• Mains power: 230 V
• Bulb technology: LED, 230 V
• Number of bulbs: 15
• Wattage bulb included: 0.5 W
• Maximum wattage replacement bulb: 0.5 W
• Light color: 2700K warm white
• IP code: IP20, protection against objects bigger than 12.5 mm, no protection against water
• Class of protection: I - earthed
Service
• Warranty: 1 year(s) manufacturer warranty
Packaging dimensions
• Height: 14 cm
• Length: 12.9 cm
• Width: 8.9 cm
Miscellaneous
• Especially designed for: Living- & Bedroom
• Style: Functional
• Type: Recessed spot light
---
More from this collection