Philips myLiving Star LED Wall Light and Spot Light
Regular price
Rs. 6,750.00
In stock. Ships within 2 business days.
Model Number: 56244/31/86.
In light of perfection.
Star's sleek, polished lamps are fully rotatable to any angle for you to instantly add striking accents to your room with its bright focused light. Available in 1, 2, or 4 lamp combinations.
Highlights
Match your interior style
Coordinated range

Suitable for both walls and ceilings
Energy saving
Ease of use
Flexibility to direct light where you need it the most

Instant, flicker-free start, with an electronic ballast

Opal non-yellowing glass: Diffused soothing glow; Easy & comfortable on the eyes; Fresh look for a longer time.
Features
Coordinated range
Complete range of coordinated designs available for you to choose.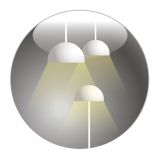 Flexibility to direct light where you need it the most
This product allows you to adjust the light to any direction that you like.
80% energy saving
Up to 80% energy saving compared to standard incandescent light sources.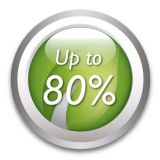 FAQ
What makes STAR different from other LED spots?
With a special optic lens, STAR uses an innovative architecture to maximize the use of Mid power LEDs. The LEDs have been positioned in a circle in order to ensure proper thermal management.
This results in small or no heat-sinks

 in the luminaire

Lifetime of 15,000 hours is easily met with uniform light output and light colour throughout its lifetime
What is LM Spot Technology
STAR uses LM Spot  Technology. A special optic lens needs to be used in order to generate enough brightness with minimal glare. In addition to the lens, a special LED Driver has been developed for STAR that ensures a high reliability of 20 years with lower cost.
The LM Spots have a specially designed lens that produce:
50° beam angle

Good color mixing (one color on the wall or object)

Good glare control
LM Spot has a spot beam similar to K5 picture below:
Other spots (GU10, Ledino) have beams within the range of pictures K2-K4.
The "wide beam" is appropriate to enlighten objects in home environments.
The 'non-sharp' edges help create a cozy atmosphere at home.
Technical specifications
Design and finishing
• Material: Aluminium
• Color: White
Product dimensions & weight
• Height: 8.2 cm
• Length: 56 cm
• Width: 6.0 cm
• Net weight: 1.120 kg
Technical specifications
• Mains power: Range 220 V - 240 V, 50-60 Hz
• Bulb technology: LED, Safety Extra Low Voltage
• Number of bulbs: 4
• Wattage bulb included: 4 W
• Maximum wattage replacement bulb: 4 W
• Light color: 2700K warm white
• Lumen output: > 920 lumen
• Lamp lifetime up to: 15,000 hrs
• Beam angle: 50°
• IP code: IP20, protection against objects bigger than 12.5 mm, no protection against water
• Class of protection: I - earthed
Service
• Warranty: 2 year(s) manufacturer warranty
Packaging dimensions & weight
• Height: 57.8 cm
• Length: 9.3 cm
• Width: 7.3 cm
• Net weight: 1.290 kg
Miscellaneous
• Especially designed for: Living- & Bedroom
• Style: Modern
• Type: Wall light and Spot light
---
More from this collection