Philips SmartSpot LED Downlight (Set of 3, IP21 Protection)
Regular price
Rs. 16,249.00
Available. Ships within 10 business days.
Model Number: 57997/48/86.
The smart combination of light and design.
A small but solid puck spot that extends slightly from its flush die cast surround. Give it a pull and a twist and it comes free to be moved through 180 degrees for light in any direction.
Highlights
Ease of use
Flexibility to direct light where you need it the most
Long lifespan
Extreme long-life 20,000 hours (Smart)
Sleek designed recessed spots
Premium material, built to last
Sustainable light solutions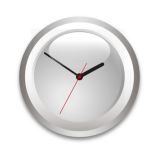 Extremely long operating life
Extreme long-life with reliable performance. Philips SmartSpot is based on high power LEDs that last up to 20,000 Hours, while providing their best light output.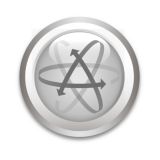 Philips SmartSpot is an advanced light source that puts you in full control of your home lighting. Many pieces rotate freely, allowing you to direct the light to where you need it most.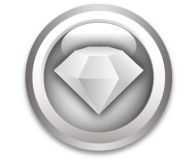 Premium material, built to last
SmartSpot is constructed from high quality materials like die-cast aluminium.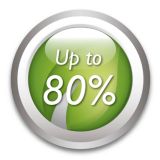 Saves up to 80% energy
Every SmartSpot conserves energy, helping you to save money on your electricity bills and do your bit for the environment.
High light output
High-quality light with strong light output (7.5 W provides 350 Lumen). The light shines in a beam angle of 40° - the perfect angle for spot lighting.
Sleek and discreet designs
The modern recessed styles are sleek and discreet, and fit perfectly into ceilings with no jutting edges or awkward shapes to distract from the décor of your room.
Specifications
Design and finishing
• Material: Aluminium
• Color: Aluminium
Product dimensions & weight
• Length: 11.9 cm
• Width: 11.9 cm
• Net weight: 1.556 kg
• Recessed distance: 6.3 cm
• Cut out length: 10.5 cm
• Cut out width: 10.5 cm
Technical specifications
• Mains power: Range 220 V - 240 V, 50-60 Hz
• Bulb technology: LED, DC, MAX 10.7 V
• Number of bulbs: 3
• Wattage bulb included: 7.5 W
• Maximum wattage replacement bulb: 7.5 W
• Light color: 4000K cool white
• Lamp lifetime up to: 20,000 hrs
• Beam angle: 40°
• IP code: IP21, protection against objects bigger than 12.5 mm, protection from vertically dripping water
• Class of protection: II - double insulated
Service
• Warranty: 2 year(s) manufacturer warranty
Packaging dimensions & weight
• Height: 27.4 cm
• Length: 26.8 cm
• Width: 11.8 cm
• Weight: 1.980 kg
Miscellaneous
• Especially designed for: Living- & Bedroom
• Style: Functional
• Type: Recessed spot light
---
More from this collection