Philips LED Recessed Spot Light/Downlight GenII 7x0.5W 2700K WarmWhite
Regular price
Rs. 1,469.00
In Stock. Ships within 2 business days.
Model Number: 66062/31/66.
Essential lighting for a bright home.
Essential Spots range offers subtle detailing around accent lighting for your interiors. These Philips lighting fixtures are made of durable materials with glass cover options, and you can choose from various shapes and finishes.
What's new in GenII?
Reduced heat sink height for lower height false ceiling installation

Strengthened clip arm

Single-arm clip available for thinner false ceiling

GenII: Single-arm clip, for false ceiling minimum 0.8mm vs GenI: Double-arm clip, for false ceiling minimum 8mm)

Wide-voltage

Compact structure with reduced height: GenII 63mm vs GenI 67mm

155 lumen output

Frosted diffuser, for even light distribution (Beam angle 140°): Together with textured diffusers, Philips Essential LED spot offers even light distribution while reducing the glare. 140° beam angle supports different application in areas like living room, bedroom, corridors, study etc.

Low height = more applications: Designed for low height ceilings, Philips Essential LED spot can be easily installed in false ceiling with heights lesser than 65mm even. With an integrated driver, connections are a breeze!

Common cut-out size: For an easy switch from conventional down lights. Slim construction, ideal for low height false ceilings.
Other Highlights
Anti-glare diffuser

Easy installation with integrated driver

No harmful UV
Competitive benchmarking
 Benefits
Philips
Competitor
Bright life output

Up to 93% light efficiency through the diffuser.

High quality PC diffuser with UV resistance.

Uneven light output.

Large light loss.

Prone to be yellowish as no anti UV treatment.

Long life LED lighting

Philips global quality approved LED light source ensures durable performance.

Unclear clarification on LED light source leads to poor quality.

Early failure.

Easy installation with plug & play connector

Integrated driver simplifies the connection and installation.

Driver integration helps guarantee the original optimal fixture performance.

Range 100 V - 240 V.

Installation hassle.

Separate, non-integrated driver.

Dangerous for power shock.

Not resistant to wide voltage.

Multiple options

Two CCT available for different application needs, bringing good rendering and color consistency.

Available in White and Silver finishing.

Poor CCT rendering index lead to lifeless colors.

Obvious color drifting effects.

Usually sanded aluminium with industrial appearance.

Durable performance

Die casting housing, solid and tough finishing & protection.

Ribs on side accelerate heat dissipation.

Safe operation temperature as per CB test standards.

 Poor appearance with spinning or extrusion housing treatment.

Neglecting invisible rear heat sink, sacrificing quality to lower selling price.

Early failure due to poor system design.
Premium quality
Die-casted aluminum for a premium look and feel
Energy saving
Built-in LED, as part of the system
80% energy saving
Ease of use
Light effect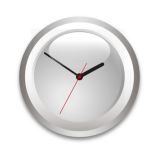 A light source you can trust. Philips LED lights offer an extremely long-life of at least 20.000 hours (which equals 20 years on basis of an average use of 3 hours / day with an amount of at least of 13.000 on/off switching cycles). It feels so comfortable to think that you won't have to worry about maintenance or lamp replacement while having the perfect light ambiance in your home.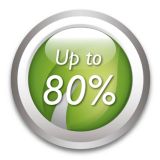 The LED lighting technology used in Philips luminaires is highly energy-efficient (7.5 W module produces 350 Lumen). As a result, every luminaire conserves energy, helping consumers to save money on their electricity bills and contribute to preserving the environment. For home lighting that's energy-efficient and provides great light in a range of contemporary designs, look for Philips LED products.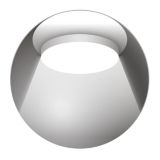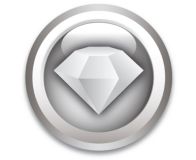 Die-casted aluminum for a premium look and feel
Specifications
Design and finishing
• Material: Aluminium
• Color: White
Product dimensions & weight
• Length: 10.0 cm
• Width: 10.0 cm
• Recessed distance: 6.3 cm
• Cut out length: 8.5 cm
• Cut out width: 8.5 cm
• Net weight: 0.141 kg
Technical specifications
• Mains power: Range 100 V - 240 V
• Bulb technology: LED, 230 V
• Number of bulbs: 7
• Wattage bulb included: 0.5 W
• Maximum wattage replacement bulb: 0.5 W
• Light color: 2700K warm white
• IP code: IP20, protection against objects bigger than 12.5 mm, no protection against water
• Class of protection: I - earthed
Service
• Warranty: 1 year(s) manufacturer warranty
Packaging dimensions & weight
• Height: 12 cm
• Length: 11.3 cm
• Width: 7.5 cm
• Net weight: 0.141 kg
Miscellaneous
• Especially designed for: Living- & Bedroom
• Style: Functional
• Type: Recessed spot light
---
More from this collection