Philips Smart Tunable LED Downlight+DimmerPack 8.5W,2700K,4000K,6500K
Regular price
Rs. 8,475.00
In Stock. Ships within 2 business days.
Model Number: 71155/31/66.
Versatile lighting for a smart home.
Providing tunable control for a perfect ambience, this Smart Downlight lets you choose between comfortable cool and relaxing warm light. Accented with a translucent rim, the premium lamp will give your home the optimal lighting effect.
Tune your state of mind.
The new Philips Smart Downlight provides total control of light settings to set the perfect ambience for various activities in your home. These 'smart' downtlights have a tunable white feature that gives a new level of light effects not seen in homes.
Switch to a cool daylight to keep active and alert. Use cool daylight for general comfort, and warm white puts you in a more relaxed state. Set the precise level of brightness you want with the continuous dimming function. Accented with a translucent rim, the downlight provides a very premium look that will complement most homes.
Designed for rooms where the right light is important (living room, bedroom, dining room), they provide greater effect when used throughout the home.
Smart Downlight - Tunable
A SMART combination of light and design Philips SMART Downlight – new innovation for general lighting, designed for your interiors.
Tunable White: 3 CCT Setting (2700K, 4000K, 6500K)

Dimmable at any CCT Setting

Translucent rim for unique look and light effect

Easy install: Integrated driver with connector

No harmful UV/IR radiation

Durable & slim aluminium housing, ideal for low height false ceilings
LED Dimmer Switch Included
Multiple downlights can be linked in parallel and controlled with one LED dimmer switch. Therefore, you can buy one set with the dimmer pack and the remaining downlights without the dimmer pack

Economical solution (1 dimmer + 6 down lights = 6 dimmable down lights!)

Work as a normal on/off switch with dimming function

Easy brightness level adjustment at your finger tips

One dimmer for parallel connected down lights - easy to control tunable white and brightness.

Consistent and reliable light performance with one dimmer control.
How does Tunable White work?
Change CCT settings by pressing dimmer button.
Dimmable at each CCT (2700K, 4000K, 6500K) by rotating wheel
Highlights
Premium quality
Die-casted aluminum for a premium look and feel
Energy saving
Built-in LED, as part of the system

80% energy saving, compared to incandescent light sources
Long lifespan
Extremely long life 20,000 hours
Advanced LED light
Dimmable

Light color selection possible at installation
Features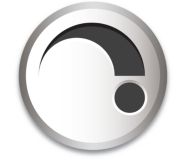 Dimmable
Adjustable light intensity with dimmer switch.This makes Philips SmartSpot lighting fixtures ideal for highlighting a feature or creating an ambience for any occasion, whether a cosy meal à deux or chilling out with family and friends in your living-room or offering functional light in corridors for example.
Light colour selection possible at installation
Who said that choosing your LED light color was not possible? This lamp introduces tunable white: you can choose your preferred light color from warm white to cool white at installation of your lamp. There are 4 light color options offered: 2500, 2700, 3100, 3450 Kelvin. Once the light color installed, most lamps can be dimmed normally with a wall dimmer.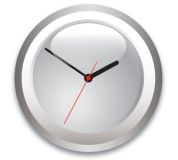 Extremely long life 20,000 hours
A light source you can trust. Philips LED lights offer an extremely long-life of at least 20,000 hours (which equals 20 years on basis of an average use of 3 hours / day with an amount of at least of 13,000 on/off switching cycles). It feels so comfortable to think that you won't have to worry about maintenance or lamp replacement while having the perfect light ambiance in your home.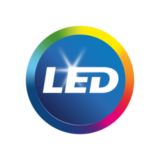 Built-in LED, as part of the system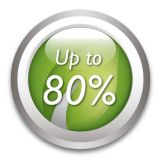 80% energy saving, compared to incandescent light sources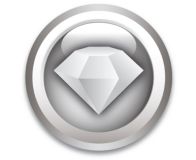 Die-casted aluminum for a premium look and feel
Specifications
Design and finishing
• Material: Aluminium
• Coliur: White
Product dimensions
• Length: 9.7 cm
• Width: 9.7 cm
• Recessed distance: 12 cm
• Cut out length: 8.5 cm
• Cut out width: 8.5 cm
Technical specifications
• Mains power: 230 V
• Number of bulbs: 28
• Wattage bulb included: 0.25 W
• Maximum wattage replacement bulb: 0.3 W
• IP code: IP20, protection against objects bigger than 12.5 mm, no protection against water
• Class of protection: II - double insulated
Service
• Warranty: 1 year(s) manufacturer warranty
Packaging dimensions
• Height: 11.8 cm
• Length: 11.5 cm
• Width: 10.7 cm
Miscellaneous
• Especially designed for: Living- & Bedroom
• Style: Functional
• Type: Recessed spot light
---
More from this collection